A cost-effective and scalable remote development
A remote software development team or a single developer is the order of the day. During the pandemic, the amount of remote work exploded, especially in the IT sector, and there is no going back. Especially experienced programmers got used to working from home and learned to use the time previously spent on commuting for more enjoyable activities. When it comes to remote work, the boundaries of cities and countries do not matter. Companies now have a unique opportunity to resource the best possible experts for projects. In addition, an outsourced software developer working remotely abroad or an entire team is a very cost-effective solution.
Remote developer abroad
There are freelancers of different levels around the world, as well as companies that offer their own talent individually or in teams. Telecommunications connections already work almost all over the world with sufficient efficiency and reliability for a remote developer. Experts are available for remote work for Nordic companies, especially in the world's most populous country, India, but also e.g., in Eastern Europe in Poland, Romania and even Ukraine. You can also work smoothly remotely, for example, as a member of a Scrum team.
ICT DIRECT Center of Excellence
ICT DIRECT's own Center of Excellence in Mumbai, India, is responsible for finding world-class software developers for Nordic companies. The selected talents work on the payroll of our subsidiary ICT DIRECT India. For our North European customers remotely in India, we mainly employ various senior-level software developers. The time difference between Northern Europe and India is from 2.5 to 4.5 hours, depending on the season. In India, the working day is usually started later than in Northern Europe, so Indians can easily adapt to work according to office hours in the Nordics.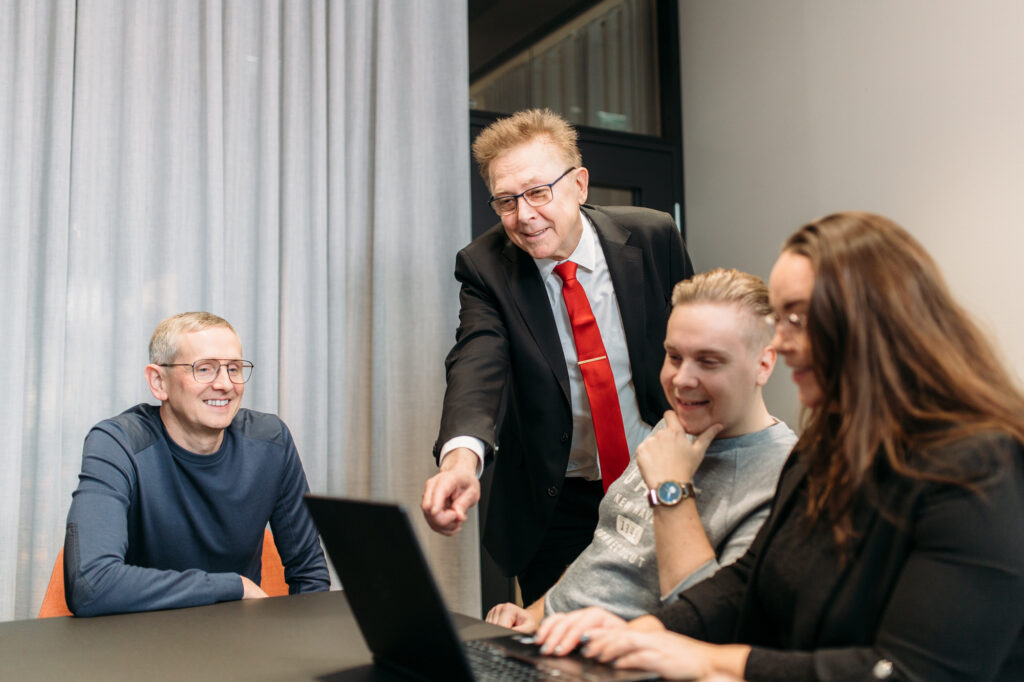 ICT DIRECT outsourcing model
Our dedicated Center of Excellence team headhunt your talent fulfilling your requirements in the Indian market of 5 million programmers. They are typically currently working in the Indian offices of leading international IT companies. After your interviews, once you have chosen the match, our India office will take care of your contractual matters, and a new talent will start working remotely within weeks as part of your team as an external consultant.
An outsourced remote employee or team is a superior, easily scalable and quickly deployable option in terms of price/quality ratio. With our experience, ICT DIRECT minimizes the usual risks associated with foreign remote work. With our help, you can avoid mistakes that can be very expensive. You will securely conclude a consulting agreement with a Finnish/Sewdish company, which is responsible for the smooth cooperation in the future, too.