Grow your business with world-class talent
The demand for experienced software and technology professionals in Finland is sky-high, beating the available supply. However, this challenge can be solved by tapping into the global talent market by recruiting and resourcing talents internationally. While some companies may already receive applications and offers abroad, relying solely on chance can be risky and costly. Nevertheless, by proactively seeking international talent, companies can broaden their pool of qualified candidates, increase diversity, and improve competitiveness. To navigate this competitive landscape and avoid making expensive mistakes, it is crucial to partner with professionals with deep expertise in global recruitment.
We offer international resourcing opportunities to attract world-class software and technology experts. Leveraging our office in India, we have a strong foothold in the international talent market, enabling us to identify and secure the best talents for your resourcing needs. Our unique recruitment approach combines local insights with global reach, making sure that we and our clients stay ahead in the race for top talents.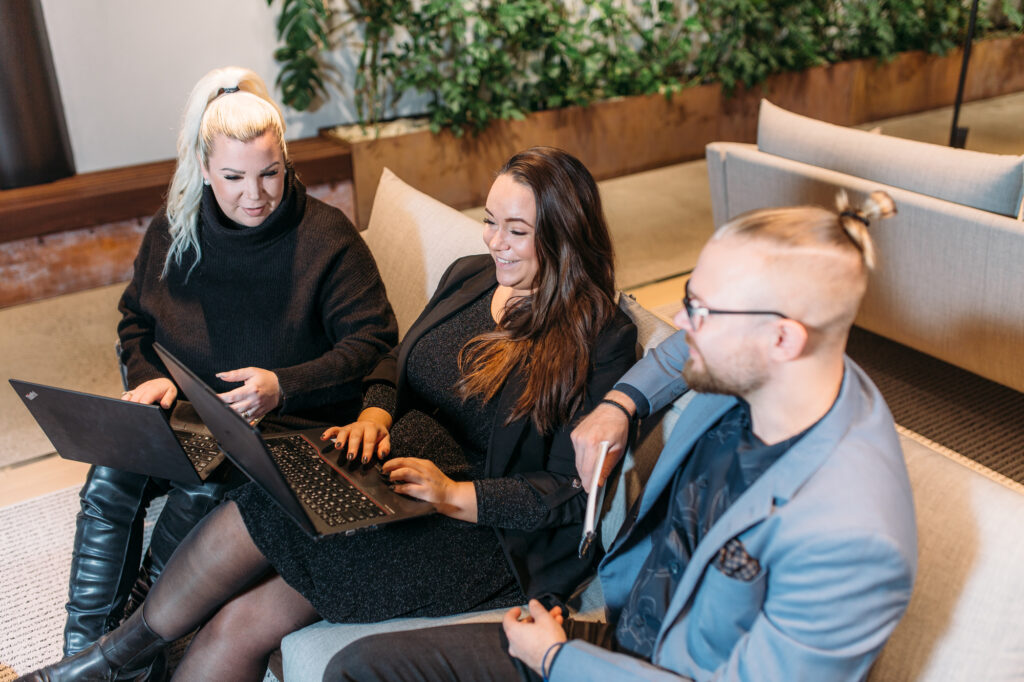 Recruitment from abroad – We support you throughout the entire international resourcing process
Our Finnish consultant is always there to help you. He acts as a guide that allows you to safely choose your new employee from the global talent market.
Using the databases of different countries, we introduce talents that fit your application profile through direct search. You just interview and choose the most suitable one!
We help in completing an employment contract. The contract process varies in different cultures and often contains surprises for the inexperienced.
We conduct a thorough background check on all new employees hired.
Furthermore, we trust our own selection process so much that we can take the employee you choose on our payroll through Try & Hire.

If software development work can be done remotely in the company, the fastest and most cost-effective solution for hiring a professional or an entire team is to have the top talents find work at our office in India as part of your organization.
How does a talent get to Finland?
Recruiting from abroad is easy. If the talent will work for your company in Finland, we will help with the practicalities related to the employment contract, residence permit and relocation. You save time and can safely recruit from abroad. Additionally, talents recruited through our services can enter Finland through the fast track for special talents. The fast track ensures a maximum processing time of 14 days for their residence permit. Moreover, it's worth noting that Business Finland supports the international recruitment of top talents. This makes it easier for companies to expand their workforce and boost their competitiveness. Find more information on the Talent Boost website.