ICT DIRECT specialises in resourcing IT talents internationally and in Finland. Short- or long-term, remote or local – With our services we help businesses to solve the talent shortage and to grow. We are the Finnish pioneer of international resourcing in the Nordics and have years of experience in IT headhunting and recruitment. We know the industry inside out and help our clients to fight the talent shortage.
Our office in India has always "search on", which means that finding and resourcing suitable IT and technology experts can be very fast. Our database contains talents who are willing to move to Finland and whose backgrounds have been checked. However, the rarer the talent profile you are aiming for, the more time you should spend on recruitment.
If needed, we also help with relocation and immigration.
How can we help?
Why would you settle for less when our headhunters find and attracts the best possible candidates, from which you choose the most suitable one? Both for the company's own information management and for product development. We have been experienced professionals in IT headhunting, both for management and talents – since 2013.
Staffing is a fast and flexible option. We find talents who meet the criteria in the Indian labour market, from which you choose the most suitable one. We take care of the laws and regulations and are responsible for the author's immigration.
Work-based immigration is more important for Finland than before. We have years of experience in international recruitment, immigration and attracting talent to Finland. We are looking for a talent you can trust!
When the location does not matter, a remote team is suitable for temporary or longer-term needs. We take care of the team's facilities, administration and recruitment of the necessary experts, as well as laws and regulations. You choose your teammates!
Our services
An effective way in today's market for recruiting management and experts. Our process has been refined over the years to meet the special needs of IT recruitment and we have an extensive partner network internationally.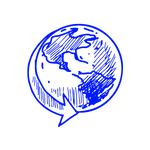 Recruitment or resourcing, we cover both. Build long-term growth or solve temporary resourcing needs with your help. We advise and consult on which direction to take in navigating the growth.
Resource risk-free and cost-effective. The talent works through us on a year trial and after that, your company decides about the continuation. Talents can work at your office in Finland or remotely from India.
If work can be done remotely, the fastest and most cost-effective solution for hiring a world-class expert (or a whole team) is for the top experts to work at our office in India as part of your organization.