Effective results for IT recruitment
Welcome to the world of IT headhunting, direct search, and executive search – where we excel in finding the perfect match for your team. Whether you need a top-notch IT or technology professional, we are your trusted partner to accelerate your company's growth.
While headhunting is commonly used for executive-level recruitment, it is also highly effective for hiring other talents. With the IT job market in Finland being highly competitive, finding experienced and senior-level professionals can be challenging and time-consuming. That's where our expertise comes in – offering an efficient solution, while also enhancing the company brand as an employer.
Partner with us for a seamless and results-driven IT-headhunting experience. Our team of experienced recruiters will go above and beyond to identify and attract the best candidates for your organization, ensuring that you have access to the top talent pool in the industry. Trust us to bring professionalism, and success to your company's IT recruitment needs.
Why choose ICT DIRECT as your IT-headhunting partner?
Whether the person you are looking for is a future CTO, Data Scientist, Full Stack Developer, CDO, Lead Developer, CIO, IT Architect, Product Owner or just any kind of IT/tech role. You can trust our expertise!
We are specialized in IT recruitment and especially in IT headhunting. We work with companies from start-ups to multinational listed companies. We have found them the best possible talents for thousands of demanding roles.

Our process has been refined over the years to meet the special needs of IT recruitment. The goal is that you can choose the most suitable one for you from the good candidates. We use modern tools so that the project runs smoothly from start to finish. In recruiting, we mostly use a hybrid model, i.e. we recruit using multiple channels. This includes utilizing our own database and networks, various headhunting methods and online marketing. If necessary, we also do a silent search.

Accelerating the growth of our clients is our main task. We have the courage to say no to our clients if necessary. If we are going in the wrong direction or looking for someone with such requirements that we cannot find one on the Finnish job market.
Our recruitment consultants are solid professionals in the field and manage recruitments in a subtle and elegant manner with excellent results. In all our recruitments, we utilize the power of teamwork. Our recruitment consultants spar with each other every day, so the experience and know-how of the entire ICT DIRECT team are behind the project.
Read here what our clients think about us
The significance of experience and employer marketing
We collaborate with highly skilled and experienced IT professionals. We place great importance on ensuring that the new job opportunities we offer contribute to their career growth and align with their commitment to excel in their new roles. This approach allows us to establish long-term employment relationships that benefit both the employee and the employer. We take pride in delivering a high-quality application experience, where every candidate is treated with dignity and equality. Our goal is to leave each candidate with a positive impression of the employer. That is how we create a strong employer brand and promote a favourable perception of our clients among potential talent in the IT industry.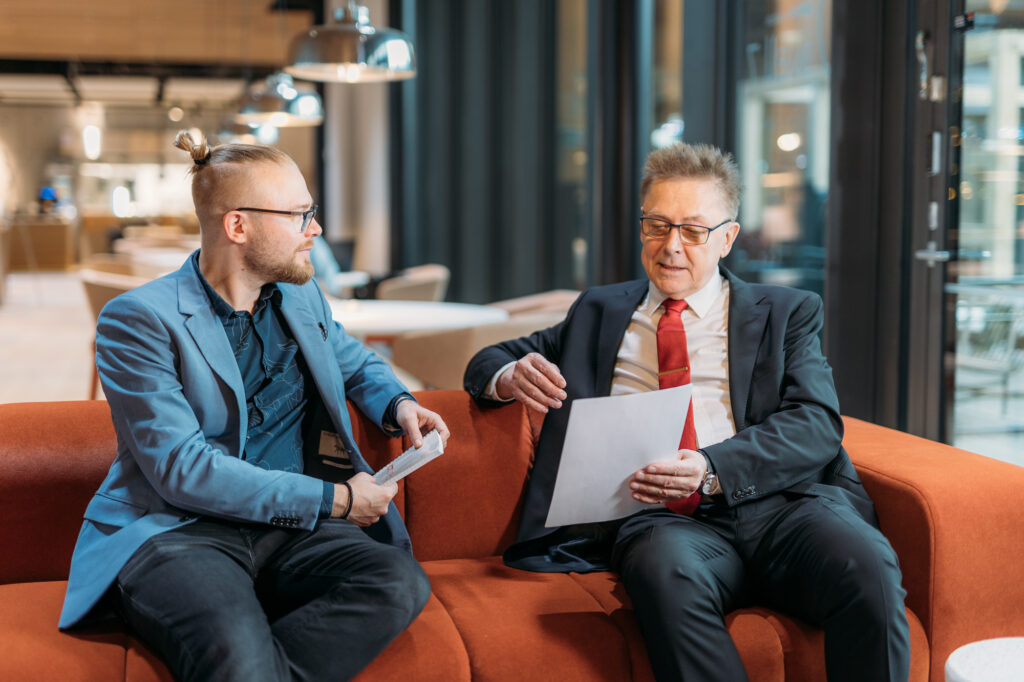 Successful IT recruitment easily and quickly
Our process has been refined so that recruitment is done easily and quickly. A fast schedule ensures that the highest quality candidates do not fall out of the process and you get the human resources you need available as quickly as possible.
If you need help with recruitment, we are a reliable IT recruitment partner. We want to enable the growth and development of our customers and IT professionals. Contact us and let's make an appointment for the meeting!